Welcome

to Asics.ws!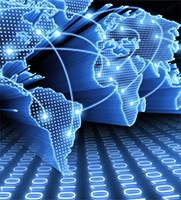 ASICS.ws is a design house specializing in ASIC/FPGA design. We provide a wide range of expertise, including: Networking, CPUs, DSPs, DSP functions, interface controllers, storage controllers, encryption/decryption, visualization, etc., etc.

We have been in the business for many many years. Company names change, the service does not ! Our proven track record speaks for it self: More than 80% of our business is from returning customers.
Manufacturing
Test Vectors

20 Years

of Free IP-Cores

We have recently celebrated our 15 Year Anniversary of providing Free IP-Cores !

ASICS.ws was the first company to provide free IP-Cores. Today ASICS.ws is the leader in quality Free IP-Cores, and provides a variety of services to make the integration, modification and validation of Free IP cores complete. All IP-Cores from ASICS.ws are high quality IP-Cores that come with documentation and test bench.